The Man In Black - The Undertaker
Great Site, She Has Excellent Video Clips.

The Undertaker Death Becomes Him
Lots Of Bad Ass Pictures Here Of The Lord Of Darkness.

The Unwrapped Undertaker
Lots Of Stuff To Do Here.

Taker's Domain
As Far As I Know, One Of The Largest Yahoo Undertaker Clubs On The Net

The Lady of Darkness' Undertaker Parlor
A Large Bio Page On The Undertaker/Mark, check it out.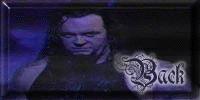 http://clubs.yahoo.com/clubs/takersdomain

The Undertaker is a registered trademark of WWF Titan Sports